Cicada Innovations


Cicada Innovations is one of the leading incubators in the world, renowned for developing science-led 'deep tech' ventures that are tackling society's most pressing problems and promising opportunities.
Working at the forefront of technology, Cicada's residents apply groundbreaking innovations in advanced materials, synthetic biology and AI to challenges like the future of human health, food security and the climate crisis.

Established in 2003, Cicada supports entrepreneurs with access to cutting-edge labs, connections, mentoring and a thriving community.

Having launched hundreds of companies collectively valued at over $2bn, Cicada's mission is to make Australia a leader in deep tech while inspiring the next generation of scientists and entrepreneurs.



Cicada approached us to create a new brand identity that reflects their mission. This led us to the brand idea of 'Discover Tomorrow' which positions them as a pioneer and home for deep tech.

Cicada's historic building was once a factory for railways in the last industrial revolution and is now a home for revolutionary technology. Our logo symbol reflects their role as a physical incubator space drawing from the language of architectural blueprints.
The geometry of the symbol reflects the industrial details of their heritage building.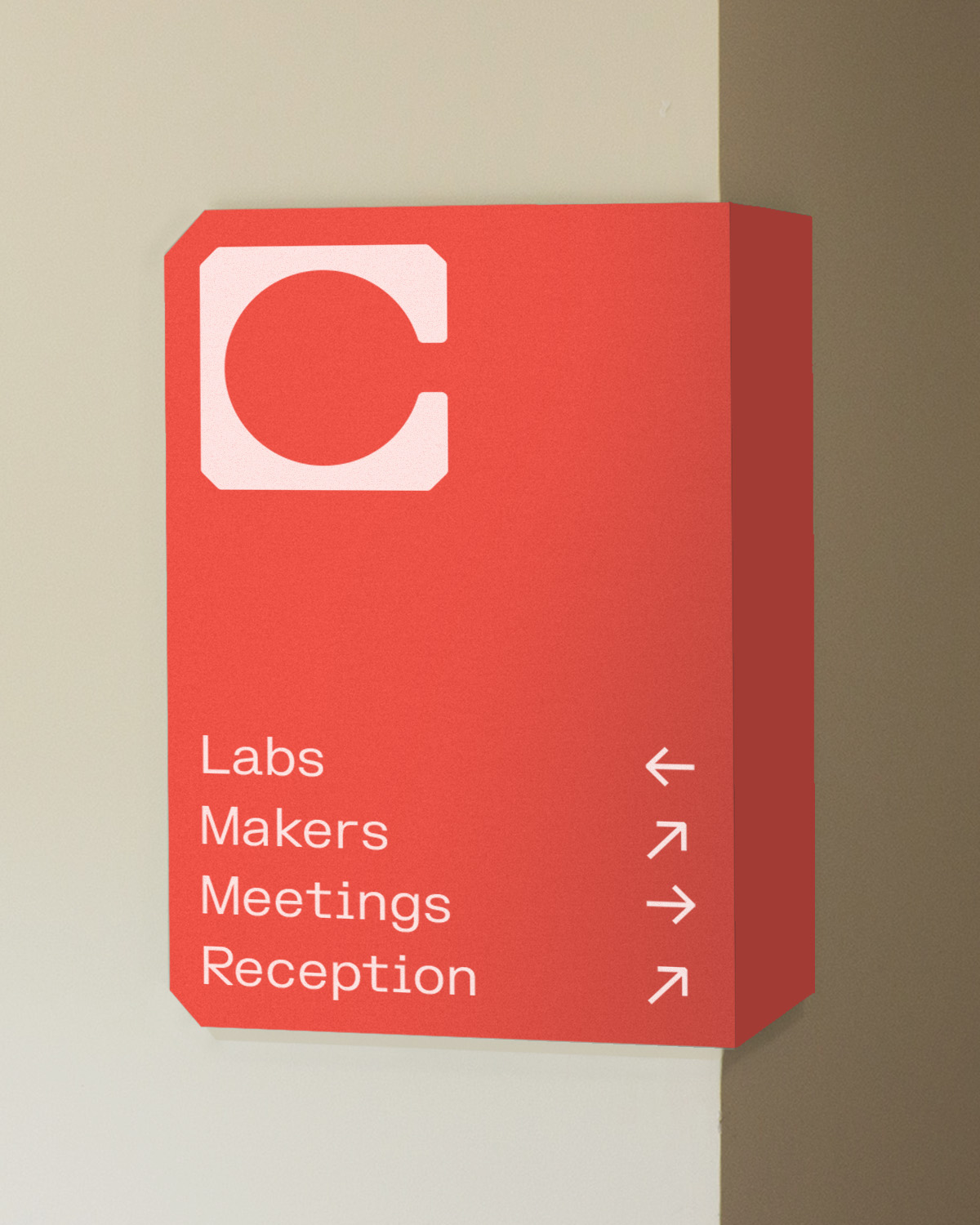 We created an expressive logo of abstract Cicada letterforms as an extension of the primary symbol.

The letterforms can be reconfigured in endless combinations reflecting how the incubator tailors their labs and spaces to grow alongside their residents' needs.
The expressive logo allows us to create distinctive graphic arrangements across a range of different applications.

The 'C' symbol can also be used as a viewfinder to highlight the scientists and entrepreneurs that make up the Cicada community.
The resident ventures span across a range of industries from agriculture to health, climate, infrastructure, space and more. We created a suite of icons to help communicate their areas of focus.
We designed a contemporary website with a bold yet technical feel, paired with natural, documentary photography of the ventures and deep tech in action.
Cicada's space comes to life with events, workshops and programs that connect residents, investors and their thriving community, creating a truly unique home for deep tech.
"Luka helped us articulate and bring to life our DNA. The research insights communicated our value beyond what we even see. Our identity became crystal clear. Our mission became sharp. Our verbal and visual identity is compelling to everyone we need to reach. Luka has taken the complex journey of deep tech and the impact we can have on the world, and humanised it and made it real for our residents, our community, our collaborators and our partners."


– Sally-Ann Williams, CEO